A recent editing project, 2023, with author Johannes Krane. Childhood Denied: A Hologcaust Childhood.
Available on Amazon.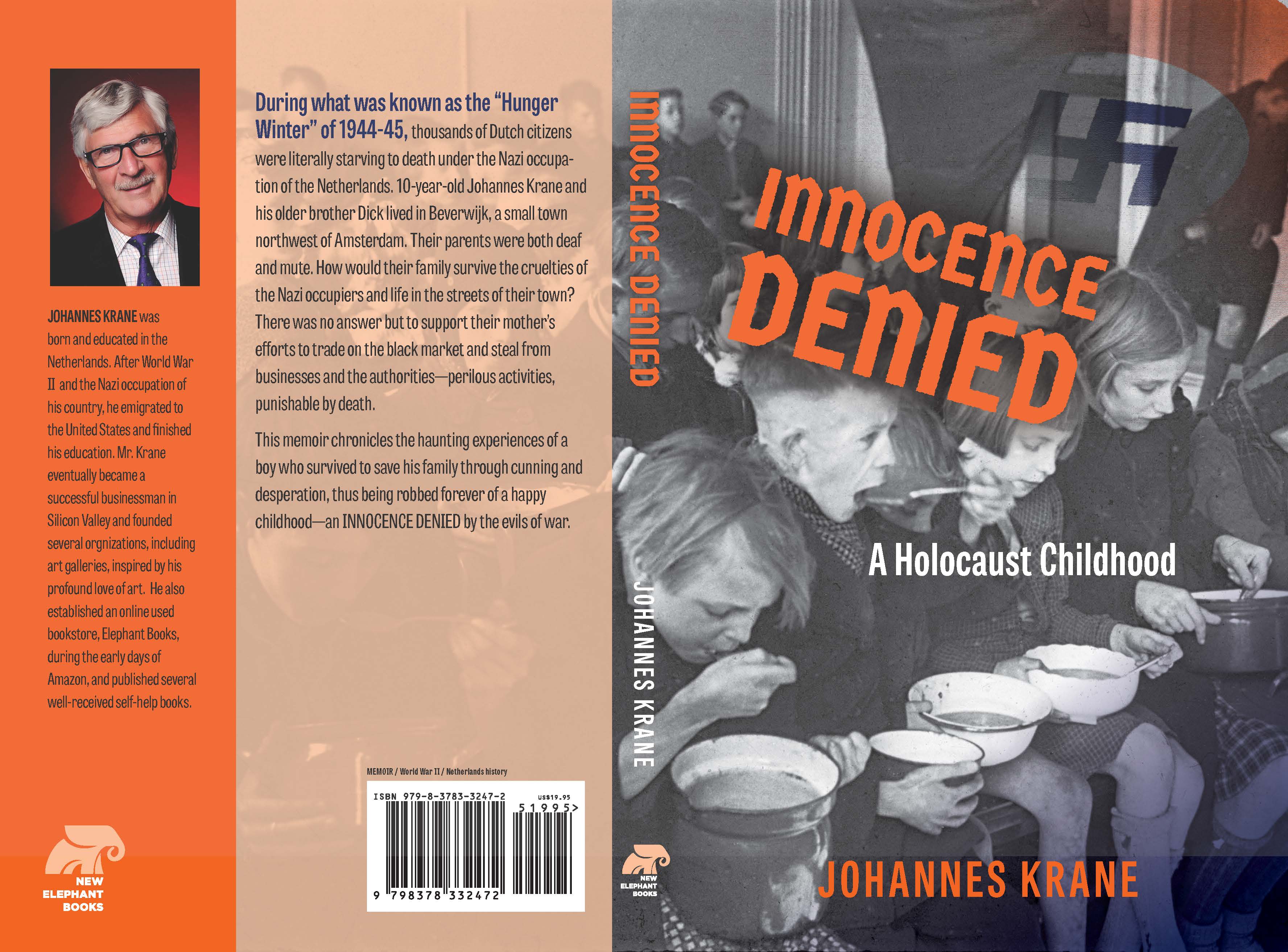 Greg Lawrence is the author or co-author of twelve books, including Jackie as Editor: The Literary Life of Jacqueline Kennedy Onassis (St. Martin's Press / Thomas Dunne Books); Colored Lights, co-written with legendary Broadway composers John Kander and Fred Ebb (Faber and Faber, 2003); Dance with Demons: The Life of Jerome Robbins (Putnam-Penguin, 2001); and the New York Times bestselling memoir co-written with ballerina Gelsey Kirkland, Dancing On My Grave (Doubleday and Berkley). That book was edited by Jacqueline Onassis, as was the sequel, The Shape of Love (Doubleday and Berkley, 1990). Mr. Lawrence also coauthored Time Steps, an autobiography with A Chorus Line starring actress-dancer Donna McKechnie (Simon & Schuster, 2006), and The Jean Nidetch Story: An Autobiography (Weight Watchers International, 2009).

Jackie as Editor was excerpted in Vanity Fair (January, 2011 and November, 2013), as were Colored Lights and Dance with Demons. Colored Lights won the author the prestigious 2004 ASCAP Deems Taylor Award.


An absorbing chronicle of a much overlooked chapter in Jacqueline Kennedy Onassis's life—her nineteen-year editorial career.

History remembers Jacqueline Kennedy Onassis as the consummate first lady, the nation's tragic widow, the tycoon's wife, and, of course, the quintessential embodiment of elegance. Her biographers, however, have skipped over one equally important stage in her life: her nearly twenty year long career as a book editor. Jackie as Editor, written by one of the authors Jackie edited, is the first book to focus exclusively on this remarkable woman's editorial career.

At the age of forty-six, one of the most famous women in the world went to work for the first time in twenty-two years. Greg Lawrence, who was one of her authors and had three of his books edited by Jackie, draws from interviews with more than 125 of her former collaborators and acquaintances in the publishing world to examine one of the twentieth century's most enduring subjects of fascination through a new angle: her previously untouted skill in the career she chose. Over the last third of her life, Jackie would master a new industry, weather a very public professional scandal, and shepherd over a hundred books through the increasingly corporate halls of Viking and Doubleday. Away from the public eye, Jackie quietly defined life on her own terms. Jackie as Editor gives intimate new insights into the life of a complex and enigmatic woman who found fulfillment through her creative career during book publishing's legendary Golden Age.

* First serial: Vanity Fair, January 2011; Special Kennedy Family Tribute Edition, November 2013. Click on the 'Quick Link' to read excerpts.


As ghostwriter and co-author, Greg Lawrence has collaborated on a wide range of nonfiction books that have included memoirs, legal, medical, business, self-help, and sports books. Describing his lifelong passion as a ghostwriter, he says, "It's my calling as a storyteller. I love to take on new projects and meet people who live in different worlds and work in different fields. I encourage each of my clients, those who who have personal stories or some specialized knowledge, to share their worlds by collaborating on a book. Publishing your book can be a way to realize your personal dream or cause, or to promote a platform or a brand. I take on both trade books for the Big-Five publishing houses and self-published entrepreneurial projects. As Jackie O often said to inspire us writers whose books she edited, 'If you produce one book, you will have done something wonderful in your life.'"

As of January 2021, Mr. Lawrence is working on the posthumous memoir of James Randi, the famous magician, escape artist and longtime paranormal skeptic known by his stage name, The Amazing Randi. With the support of the Randi estate, the book is scheduled for publication in 2022.
Mr. Lawrence also coauthored a medical abstract presentation in February 2021 for the American Society of Clinical Oncology (ASCO) Genitourinary Symposium. Coauthored with radiation oncologist Dr. Michael Dattoli of Sarasota, Florida, the subject of the presentation was entitled "Risk of urinary morbidity associated with photoselective vaporization of the prostate (PVP) in prostate cancer patients undergoing a combined radiotherapy regimen consisting of dynamic adaptive radiotherapy (DART) and brachytherapy boost."

A graduate of Cornell University, Greg Lawrence works freelance out of his Manhattan and Tampa Bay offices and welcomes all inquiries by email or phone from prospective authors and collaborators, both private and corporate. For a full list of ghostwriting and related services offered, click on the 'Contact' page on the top menu.