Works
From Kirkus Reviews:

One of Jacqueline Onassis's authors dishes kindly on her impressive editorial record....this book fleshes out the editorial career of the enigmatic icon who was the subject of inflated tabloid coverage throughout much of her life yet who proved in her later years to be a surprisingly humble, hardworking team player, first at Viking, then Doubleday. Lawrence co-authored three titles for Onassis during her era at Doubleday, including her first bestseller, Dancing on My Grave (1986), written with his then-wife, ballet dancer Gelsey Kirkland. As one of her authors, Lawrence had unique access to Onassis, and he depicts how determined, tenacious and loyal she could be—especially as the book was criticized for its "salacious material," yet "generated a heartfelt response from dancers." Onassis proudly "felt she got it right."

....Lawrence lets rip the first-person reminiscences from those who knew and worked with her, such as Viking publisher Thomas Guinzburg, who first hired her in 1975 and fell out with her over the acquisition of Jeffrey Archer's controversial thriller Shall We Tell the President? (1977); her various assistants, who shielded her from the hounding of importunate callers and who gush about her work style; and various collaborators of her books (e.g., Louis Auchincloss, also her distant cousin) who were disarmed by her low-key, politely inquiring manner and ready wit. Indeed, nobody says a mean word about this former First Lady who did her job well, holding on at Doubleday despite the seismic corporate changes. Lawrence demonstrates how Onassis grew in confidence and professional stature in promoting books and authors she truly cared about...a deeply admiring portrait of a lady the world is just now getting to know.

8-page black-and-white insert. Agent: Peter Sawyer/Fifi Oscard Agency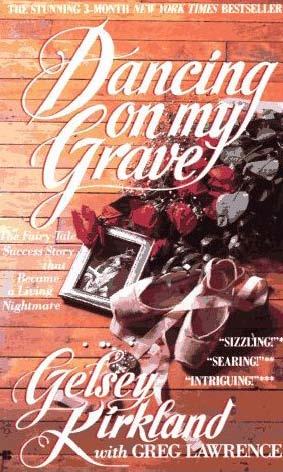 From The New York Times:
Dancing on My Grave is hot stuff ... an unnervingly vivid statement about the perils of a profession in which your instrument is yourself.

From Publishers Weekly:

Rarely has a performing artist probed so searchingly and satisfyingly into the wellsprings of creativity as ballerina Kirkland does in this incandescently lyrical memoir written with her husband, whom she met while knocking on the door of a drug dealer's apartment. That is only one item of scandalous interest in an autobiography that resembles Billie Holiday's Lady Sings the Blues in its startling, brutal honesty. But, unlike celebrity autobiographies that mistake ``juicy'' anecdotes for self-revelation, Dancing on My Grave is also an intellectually stimulating portrait of the artist at war with tradition, with family, friends, lovers and colleagues, but most frustratingly, with herself. The 34-year-old Kirkland, who triumphed at the New York City Ballet and American Ballet Theater in the 1970s, reveals her one-time addiction to cocaine; that her affair with dancer Patrick Bissell was predicated on their mutual addiction to the drug; that both her romantic and artistic relationships with Baryshnikov were untenable because of his adolescent and unrelenting narcissism (``How was it possible that Misha's resources as an artist, so evident in performance, were different from those of his basic personality?''); that in 1981 she committed herself to a Westchester psychiatric hospital, even as she knew that her anorexia, bulimia and drug addiction were only symptoms of deeper emotional problems. The memoir also serves as a devastating critique of the American dance establishment that cannot be ignored. New York City Ballet founder George Balanchine (who gave Kirkland amphetamine ``vitamins'' on a tour of the U.S.S.R.) emerges as patronizing, vindictive, petty but still a genius. Through the 1970s and early 1980s, Kirkland nearly paid with her life for ``the passivity and guilt instilled by the Balanchine system''a dance theater that valued speed and form over dramatic content. ``Don't think, dance,'' Kirkland was told. The ballerina's disaffection with that dictum is at the heart of this book: ``To speak through the dance, to articulate something beyond the steps, was the precise art for which I struggled.'' Kirkland spares neither the reader nor herself in this memoir full of poetic insights into art and life, and we must be grateful that the dancer, always ``seen but not heard,'' has at last given her inner soul voice in this magnificent autobiography.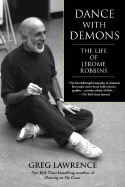 From Frank Rich, The New York Times:
As wholehearted an immersion in dance as Robbins's life would seem to call for...

From Publishers Weekly, 2001:

Choreographic and theatrical genius Jerome Robbins was born in 1918 in New York City into a materially comfortable but emotionally bleak Jewish immigrant family in New York City. Lawrence (who coauthored Gelsey Kirkland's Dancing on My Grave) points to this emotionally bereft childhood and paternal disapproval ("My son's a fag how can I talk to him?" was reportedly his father's attitude), as well as Robbins's struggles with his Jewish heritage, his sexuality and, most famously, his decision to name names before the House Committee on Un-American Activities in the 1950s, as the definitive aspects of Robbins's life and creative legacy. The sum total of Robbins's work as reported here is staggering; his decades at the heart of the golden ages of American ballet, musical theater, theater and film, as director or choreographer, often in collaboration with such giants as Leonard Bernstein and George Balanchine, left the American public a cultural gold mine. Lawrence interviewed hundreds of dancers, actors, directors, family members and other contemporaries all, whether they loved or hated him, recognized both Robbins's genius and his clearly tortured soul. Most of the remarks herein tell us far more about the speaker than about the subject, but as such, they form an indelible picture of the various eras during which Robbins worked (he was active almost until his death in 1998). Robbins himself made numerous attempts over the years to write his own autobiography, only to abandon them repeatedly when the emotional cost became too great. In the end, Lawrence's account, though comprehensive and lively, can only give us a solid picture of Robbins's times and contemporaries the man himself remains a mystery. Illus. not seen by PW. (May)Forecast: Readers in New York, the center of the ballet and theater worlds, will grab this much-touted book. First serial in Vanity Fair; forthcoming reviews in the New York Times by Janet Maslin, the New Republic, the Washington Post Book Review and Variety; an interview in New York Blade; and a May 1 spot on NPR's new show, Studio 360, will bring lots of attention.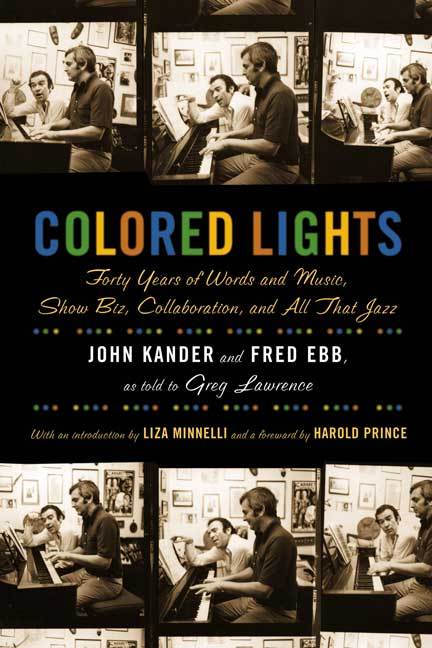 From Publishers Weekly, 2003:

Anyone who enjoys musical theater will delight in this anecdotal memoir by an accomplished musical team who began their partnership in 1962. The text, a series of conversations told to Lawrence (Dance with Demons: The Life of Jerome Robbins), reads like an extended gossip column written with style and wit. Composer Kander and lyricist Ebb collaborated on many Broadway shows including their first, Flora the Red Menace (1965), Cabaret (1966) and Chicago (1975). Their recollections bring the golden age of musical theater to life and reveal the nuts and bolts of creating a score for a successful musical. The two reminisce freely about stars such as Liza Minnelli, Barbra Streisand and Bob Fosse, with whom they had close working relationships. They lavishly praise Minnelli's talent and charm (often to the point of overkill) and are compassionate about her emotional ups and downs. Streisand, however, is damned with faint praise, and Ebb recounts abusive treatment from Bob Fosse, who had undergone a recent heart bypass operation, while they were working on Chicago. In another vignette, Kander and Ebb describe how they came to write the title song for the film New York, New York for Martin Scorsese. Although they were offended when Robert DeNiro criticized their first attempt, the new version was the one that became their greatest single hit.