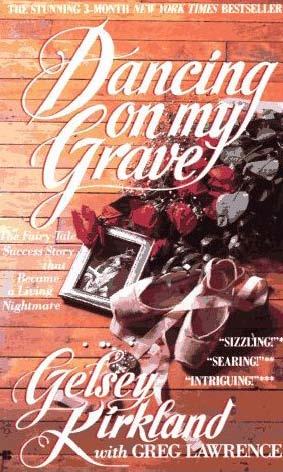 Dancing on My Grave

From The New York Times:
Dancing on My Grave is hot stuff ... an unnervingly vivid statement about the perils of a profession in which your instrument is yourself.

From Publishers Weekly:

Rarely has a performing artist probed so searchingly and satisfyingly into the wellsprings of creativity as ballerina Kirkland does in this incandescently lyrical memoir written with her husband, whom she met while knocking on the door of a drug dealer's apartment. That is only one item of scandalous interest in an autobiography that resembles Billie Holiday's Lady Sings the Blues in its startling, brutal honesty. But, unlike celebrity autobiographies that mistake ``juicy'' anecdotes for self-revelation, Dancing on My Grave is also an intellectually stimulating portrait of the artist at war with tradition, with family, friends, lovers and colleagues, but most frustratingly, with herself. The 34-year-old Kirkland, who triumphed at the New York City Ballet and American Ballet Theater in the 1970s, reveals her one-time addiction to cocaine; that her affair with dancer Patrick Bissell was predicated on their mutual addiction to the drug; that both her romantic and artistic relationships with Baryshnikov were untenable because of his adolescent and unrelenting narcissism (``How was it possible that Misha's resources as an artist, so evident in performance, were different from those of his basic personality?''); that in 1981 she committed herself to a Westchester psychiatric hospital, even as she knew that her anorexia, bulimia and drug addiction were only symptoms of deeper emotional problems. The memoir also serves as a devastating critique of the American dance establishment that cannot be ignored. New York City Ballet founder George Balanchine (who gave Kirkland amphetamine ``vitamins'' on a tour of the U.S.S.R.) emerges as patronizing, vindictive, petty but still a genius. Through the 1970s and early 1980s, Kirkland nearly paid with her life for ``the passivity and guilt instilled by the Balanchine system''a dance theater that valued speed and form over dramatic content. ``Don't think, dance,'' Kirkland was told. The ballerina's disaffection with that dictum is at the heart of this book: ``To speak through the dance, to articulate something beyond the steps, was the precise art for which I struggled.'' Kirkland spares neither the reader nor herself in this memoir full of poetic insights into art and life, and we must be grateful that the dancer, always ``seen but not heard,'' has at last given her inner soul voice in this magnificent autobiography.